10 Top Things about Nepal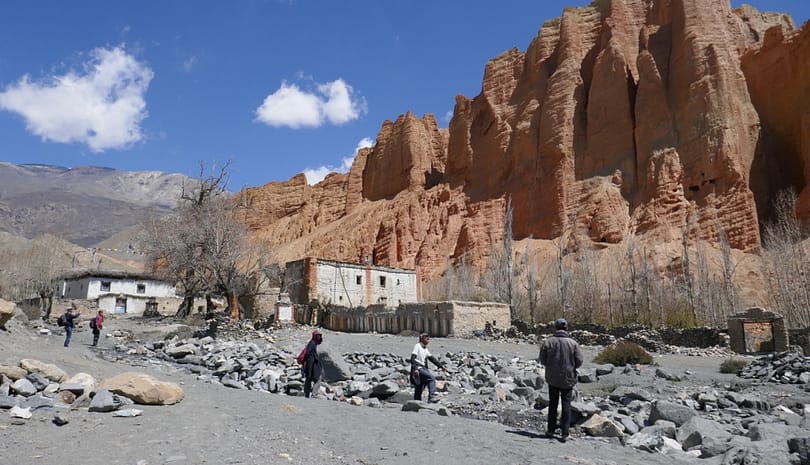 Best Value Destination
According to Lonely Planet's Annual "Best in Travel List", Nepal is the Best Value Destination to travel in the year 2017. As per the publication, Nepal is speedily bouncing back from the twin earthquake and the fuel embargo imposed in the year 2015. "It remains a fabulous choice for budget-conscious travelers, who can access the best of its world-famous trekking routes and underrated wildlife for well south of US$ 50 a day. Visitor numbers are slowly recovering and the time is ripe to get back to Nepal's mighty mountains; wherever you go, you'll receive a warm welcome, as your visit brings much-needed income to communities getting back on their feet," Lonely Planet writes.
Top 10 Countries You Can't Afford to Miss
Nepal has even made it to Lonely Planet's list of Top 10 countries that 'you cannot afford to miss list'. Nepal ranked 5th in the list. "Even natural disasters can't keep Nepal down for long. The 2015 earthquakes caused devastation, but what is most striking from a traveler's perspective is not how much was lost but how much remains. Landmark temples crumbled, but others came through with just the odd tile out of place, and whole swathes of the country escaped serious damage, including most of the popular trekking trails," Lonely Planet writes, adding: "Nepal has all the skills required to repair monuments and infrastructure, but what it does need is income. By visiting Nepal now and supporting local culture and people, you could help a nation rebuild and bounce back even stronger."
Best Destinations in the World
The World of Wanderlust had also listed Nepal on 19th position in their 'Top 25 Best Destinations in the World List' for 2016. According to article posted on World of Wanderlust's website, "Sadly devastated by the recent earthquake, the city of Kathmandu has long been a favorite for adventurous travelers. While they are still picking up the pieces given the current crisis, now might be the perfect time to visit in a capacity where you can give back on an active and engaging trip away from home."
Best Countries
Nepal is also listed as No. 1 destination in Rough Guides' "Top 10 Best Countries" list. The publication writes: "After a series of devastating earthquakes and aftershocks, Nepal's tourist industry is on the rise again. Though hundreds of thousands have been left homeless, and daily life is not fully back to normal, the country's historic landmarks are slowly being restored. Trekking routes are reopening and the resilient Nepali people are finding their feet."
It further writes, "Thoughtfully spent tourist dollars will go a long way here; choosing independent homestays and grassroots tour companies ensures money ends up in local pockets. With varied landscapes – from the Himalayas to jungles inhabited by tigers, elephants and rhinos — Nepal should be your first choice for travel in 2016.
According to Shafik Meghji, co-author of the Rough Guides to Nepal, "Nepal's cultural landscape is every bit as diverse as its physical one."
Top Destinations for 2016
Nepal was in the hot list in the 'Top Destinations for 2016' list in Traveller.com – Why it's hot?  Traveller.com writes ," Nepal needs you. This is a country heavily reliant on the tourism dollar, and those who depend upon visitors for their livelihood are still feeling the devastation of the 2015 earthquakes. The rebuilding process is going to be a long one; however, there are still things for travelers to do. The Annapurna and Everest trekking routes have been declared safe, and accommodation options are regularly reopening."
Traveler's Choice Destination
Nepal ranked  23rd  in the  TripAdvisor's 'Top 25 Destination in the world' list. "Nepal's capital is surrounded by a valley full of historic sites, ancient temples, shrines, and fascinating villages. Mingle with locals and animals amid Durbar Square's monuments, or join mountain trekkers in the bustling Thamel District. Explore shops for exquisite work by local artisans—carpets and paper prints are specialties," the popular travel review portal writes.
30 Best Countries in the World
Nepal bagged 23rd position in Triphackr.com's list of 30 Best Countries in the World to visit. The publication writes," Nepal is unique in the fact that the attractions here are natural and not manmade!"
Top Eco-tourism Destination
ShermansTravel has listed Nepal on in its list of 'Top 10 Eco-tourism Destination'. "The spectacular Himalayas comprise the highest mountains on earth and boast a surreal landscape of snow-covered peaks sure to leave a powerful impression. The Himalayan country of Nepal, situated between India and China, offers some of the best access to these mountain peaks, where landscapes vary from subtropical valleys (complete with banana trees) to alpine forests (home to grazing yaks)," information posted on ShermanTravel's site reads.
Best Travel Destination
Nepal bagged  7th position CNTraveller's 'Best Travel Destinations 2016' list. "Nepal is officially reopened for business. Last spring's earthquakes damaged parts of the Kathmandu Valley and most of Nepal's tourism in 2015. But the famously friendly Nepalis have been beavering away, restoring Kathmandu's historic buildings and rebuilding roads and trails all over the country. Go now and help rebuild it – if not with your bare hands then with the support of your visit," CNN writes.
Best Ecotourism Destinations in Asia
Nepal is ranked 6th  in Trips to Discover's 'Best Ecotourism Destinations in Asia' list. The travel blog writes, "Trekkers love to explore this area's steep and rugged terrain, and the Kalapatthar Peak is one of the most popular attraction in the trekking trail. Make sure to stop at the gompas and monasteries along the trail to learn about Nepal's history and culture," the travel blog writes. "Like many Asian ecotourism destinations, Sagramatha is an excellent place for bird-watching, with more than 100 species of birds as well as endangered mammals like the snow leopard and Himalayan black bear," it adds.